EXPERIENCE CREATIVITY AT ANOTHER LEVEL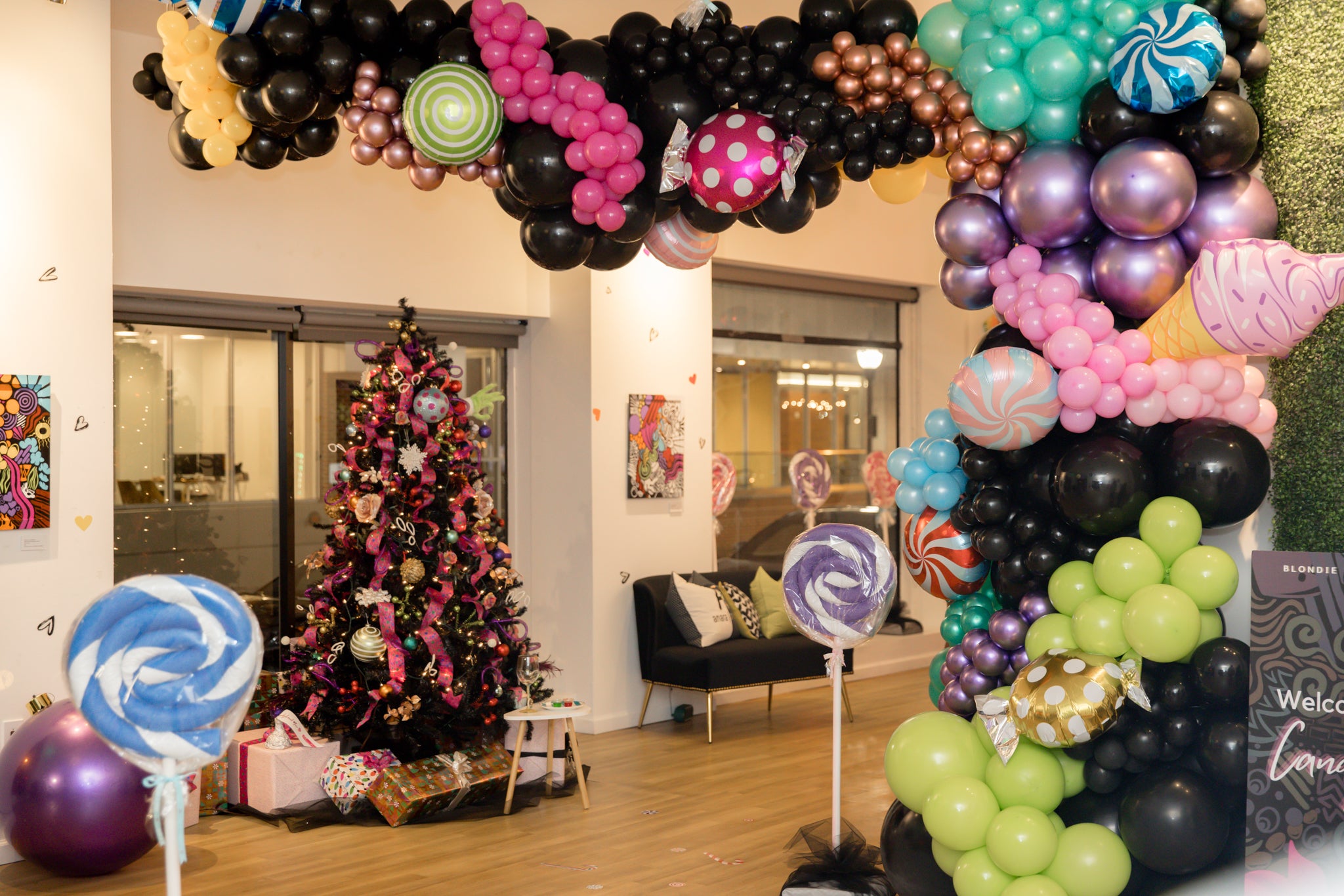 Signature Experiences
Be sure to stay tuned for future experiences held by Sara. Click here to visit the Upcoming Events page.
Blondie Mansion's Most Recent Event: Candyland Noir
Blondie Mansion is an experience it's an ever changing themed event featuring Sweet treats and Small Bites, Live entertainment, Stunning Décor, Amazing Company, and chic bar called Blondie's Blending Lab! And Along your way you will have plenty of time for photo opps, meeting new friends and being inspired by the atmosphere. And in true Blondie Style we always throw in a few surprises!!
This year Blondie Mansion is hosting a holiday edition Candyland Noir. Candyland Noir is a curated untraditional holiday art exhibition experience! Featuring an invitation into the world of storytelling with acrylic paint. Bold and Bright colors inspired by genres of fantasy and science fiction from local artist Shonte' Young Williams. Blondie Mansion will create a visual 3-dimensional experience through custom décor and visual arts to enhance the space. And we can't forget to mention our wine tour and candy cart.
Style Conversations: Style Conversation is a remarkable event that teaches women about enhancing their brand to be their best selves and elevate their career. As a 15-year Fashion Vet, Sara is continuing to be a trendsetter not only with her products, but also with her engagement with her audience. Enhancing your inner and outer brand via Style Conversation with Sara promises to be an engaging and life changing event you won't want to miss!